Every era imprints its cultural vogue on its arts. Just over a decade following the onslaught of the information-technology wave thus the template of popular Malayalam cinema predictably underwent a radical change. Since someone has already coined a now-widely-accepted term for this revolutionary template, 'new-gen Malayalam cinema', I shall use the same term—even though it is not a perfectly appropriate one—for convenience sake, in this study.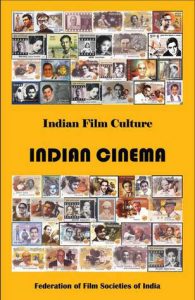 So, what is this new-gen cinema of Malayalam that everyone is talking about? What is so different about it? Where did it come from? And most importantly, what does it reveal?
To begin with, most of its exponents—writers, directors, producers, cinematographers, and editors—are GenXers; are in tune with some of the happening foreign films; were not compelled to spend eons crawling up the production rung; and would never have made the films they made had digital technology not been so advanced, inexpensive, and easy to handle. It may appear for a moment that the newcomers are deliberately rebelling against the old timers. The contrast is that stark.
This subgenre is easily identified by its distinguished traits, an overwhelming majority of which is present in every new-gen film.
The images depict the impatience, indifference, imperfections, and impetuousness of the present age. The cameras are many and move around freely. Canted angles, distorted close-ups, lens flares and other such similar tricks are employed to create a certain look. Out-of-focus shots—in earlier times, they were immediately dumped into the 'No Good' trash bin—are venerated.
The exterior night shots with only available natural lights put on a blatant display of video noise. The lighting for the day shows no striking resemblance to that of the travelling drama troupes; quite to the contrary, the palette is extensively experimented upon, mostly on the editing table. The pace is alternated. The lights, sets, props, and costumes are colourful.
The script is visual- and not dialogue-driven. The central action does not revolve around families gathered at their homes; it takes place on the urban streets. The celebration of the self (/crime) has replaced that of family life. There's a deep craving for power and fast money. Threads have replaced intricate plots. The narratives are multiple and nonlinear. Nothing is taboo anymore. Sex outside of marriage is perfectly fine. Women are bold and independent as a rule, and not the exception; they are financially successful.
"A recurrent trope in these narratives is accidents, coincidences, casual encounters, and chance meetings that set in motion an unexpected chain of events affecting the lives of the characters drifting in the urban flotsam." (Venkiteswaran 2013)[1] This is a style perhaps pioneered by George Lucas in American Graffiti.
The cast is ensemble. No clowns make the occasional entry/exit; instead, the comedy is brought out by the actors themselves through their mannerism and innuendo. The rising acting-stars are erstwhile non-actors with no formal training or theatrical background. Their characters display arrogance, anger, and violence, and shades of grey. Their dialogue delivery is that of ordinary people in real life. And their language is Anglicized, colloquial, slang, gross, and fashionably X-rated.
The fights are bloody real, and not comical.
New gen essentially is a localized replica of the Tarantino genre. The cult filmmaker's "stylistic traits" (del Prado 2013)2—from his God's-point-of-view, trunk/trashcan, and slanted-low angles to his references/allusions to film dialogues, long takes, close-ups of feet, and toilet shots—are used with abandon. Of course, his is not the only kind of films from which techniques and touches have been inspired. Indeed, some of these poetic flourishes have in fact been attempted in Malayalam films of yore. So, no doubt, new gen would still have existed even if Terrence Malick had not made Badlands, and Tarantino had never made a film in his life. But then, cinematically, this subgenre would probably never have been anything quite like what it is.
Classic cases: new gen cinema of Malayalam
Freed from years of confinement, the cameras and the testosterone-mad protagonist, in the middle segment of Alphonse Putharen's Premam (lit. Love), furiously rush all over the place. Yes, literally.
Time drips away quickly in the reel world of new gen. And there's ever the temptation for easy cash. In Lijin Jose's Friday, the discovery of a shopping bag filled with gold causes an auto rickshaw driver to start sweating all over. In Alphonse Putharen's Neram (lit. Time), a jobless educated youth must pay a heavy sum by evening to a loan shark. And rowdies and gangsters populate Lijo Jose Pellissery's City of God and Double Barrel, both of which are pumped up with stylization steroids.
Sexual talks and acts are no longer on the forbidden list. Females are bold and emancipated, and do simply as they please. However, "when depicting female identity in this globalized reality, cinema falters, failing to explore beyond superficialities; there is no real exploration of the female psyche and its potential… The objectification and commodification that define globalization is also mirrored in these narratives: the female body is glorified for its sexuality." (Raj and Gopinath 2015, 73)[3]
The males are patriarchal (read, pseudo puritanical). And the urge to have casual sex with multiple partners is not unusual at all. Joy Mathew's Shutter centres on a moralist. The conservative dad is not happy that his teenage daughter jokes and laughs when she's with her male classmates. He intends to stop this nonsense studies thing of hers and get her married off instead. However, he has no second thoughts about smuggling a street walker into his empty office space, for his personal enjoyment. In VK Prakash's Trivandrum Lodge, a frustrated old man wants a 'special kind' for his thousandth shot.
The heroes of new gen have shades of grey, and are easily angered. Gone are the days when the stars were chaste in principles, and infallible. Fahad Fazil, Nivin Pauly, Jayasurya, Dulquer Salmaan, Prithviraj, and even Mammootty and Mohan Lal would have no qualms at all today in taking on roles that they would never have dared to in the previous era. This change is not restricted to the cinema of Malayalam. It is happening everywhere. Even Hollywood superheroes from Bond to Batman are revealing their dark side.
On the real roads of Kerala too most everyone these days appears to be standing on a live fuse. It's hard to tell just when innocent faces would unexpectedly explode. On such matters, the times have terribly degenerated. The people who inhabit the images of new-gen films are no figment of anyone's imagination when it comes to the issue of temper. What Sudevan's CR No: 89, made with coins collected from friends and set in a rural area, shares with urban thrillers such as Sameer Thahir's Chaappa Kurish (lit. Heads or Tails) are scenes of a non-resisting subject being kicked and bashed to an awful bloody pulp. In Aashiq Abu's 22 Female Kottayam, the crimes are committed by a normal person with the precision and cold-bloodedness of a composed, emotionless psychopath.
Yet another striking characteristic of this subgenre is the conscious effort to shoot scenes in, and/or draw references to, a certain quiet suburb called Fort Cochin. This area, which now includes a world heritage zone, was for centuries the pampered space of the erstwhile Portuguese, Dutch, and British rulers in succession, and was until very recently populated by an Indo-European community. The inclusion is therefore understandable. After all, for a highly traditional society, this particular suburb has since time immemorial been emblematic of the liberal, "freaked-out" West.
In this paper, two terms with reference to the cinema of Malayalam have been used so far: 'old timer' and 'new gen'.
By 'new-gen' filmmaker is meant the individual who has made at least one Malayalam film that employs a majority of the new-gen film attributes detailed above. Most new-gen filmmakers started out in the digital era. But all emerging young filmmakers are not new-gen filmmakers, and not all films of new-gen filmmakers are new-gen films.
'Old timer' refers to the individual who learned the ropes from the 35-mm-era generation, and who, though they may have switched over to the digital format and may occasionally even employ some of the techniques offered by this new technology is still, at heart, firmly entrenched in the techniques of the old celluloid school.
A third school exists too, and is equally popular. Born in the twilight betwixt the old and the new, this twin subgenre comprises fundamental elements of both schools, and frequently features a confused lead character standing on the crossroad or witnessing outer/inner change. In this paper, it shall henceforth be referred to as 'mixed gen'.
This subgenre tends to have marked differences with its twin in many aspects. It glorifies the family, and not crime or the self. It follows a linear structure, even if sometimes narrated using a flashback. It has a semblance of a plot, and isn't just a simple thread. It is protagonist-centric, and does not entertain an ensemble cast. It has a rather relaxed pace. It is dialogue- and not visual-driven. And it is set around a family-in-a-home, and not on the urban roads. Additionally, mixed-gen films often evoke nostalgia, celebrate sentimental bonding, and touch on the themes of liberty, loyalty, respect, tradition, and values. Of course, these are all generalisations, and there always are the exceptions to these unwritten rules.
Drishyam goes one notch higher while paying due tribute to the originator: the protagonist is modelled after Tarantino in the days before he ventured into filmmaking.
The attributes that mixed gen do often share with its twin is chiefly the Tarantino trademarks. Jeethu Joseph in his Drishyam (lit. Visual) goes one notch higher while paying due tribute to the originator: his protagonist is modelled after Tarantino himself in the days before the latter ventured into filmmaking. Tarantino, the fellow at a video place who loves and breathes visuals and has an encyclopaedic knowledge of films.
Filmmakers who have made such films hail from either school. Some such as Lal Jose, whose style is mostly that of the old-timers, break out of their 35mm upbringing to some extent, for this. While some others such as Lijo Jose Pellissery, whose canvases are futuristic, swim blithely in the colourful digital skies.
Lal Jose's Diamond Necklace focuses on representatives of the reckless, transition generation caught between two contrasting socio-economic worlds and who "have no regrets of the past, are not anxious of the future, and live in the present." Set around a village parish and its people, Lijo Jose Pellissery's Amen glorifies heritage; ironically, the nostalgic man who convinces them to preserve it looks like a guitar-playing priest in sunglasses who has returned from the West. This imagery of the fusion of the conservative past with the modern age is exemplified in Anwar Rasheed's Ustad Hotel when a virtuous woman happily swaps her purdah for a pair of jeans and a mike, and a traditional mappila song reverberates powerfully with a rocking punch.
The inherent psychological troubles of this new lifestyle is emphasised too. In Drishyam, the happy small world of a man from the cable-TV era is threatened by what characterizes the waste of today's society: a GenYer with bundles of cash and no values, and the supposed guardians of the law. And the lead characters of Aashiq Abu's Salt n' Pepper and Da Thadiya (lit. Hey Fatso) imagine themselves marginalized in a society that is increasingly becoming obsessed with western concepts of beauty.
But perhaps there is a ray of hope in this bleak, selfish age. In VK Prakash's Beautiful, most everyone around the bedridden protagonist, including his family, has an eye on his inherited wealth. And then, he finds a true friend. In Rajesh Pillai's Traffic, a police department does a selfless deed. And in Anil Radhakrishnan Menon's North 24 Kaatham, a self-centred corporate geek reverses direction and selflessly goes out of his usual ways to accompany a poor, old man back to his village.
The sense of exhilaration in the new-found liberation is high. Anjali Menon's Bangalore Days is situated in a space that offers the main characters ample freedom and fun; a city where girls are friendly and approachable, lovers kiss in the open, and the next-door neighbours neither have the time nor the inclination to poke their noses into your everyday personal affairs. Another character, a henpecked man, runs away from his wife and mails a handwritten postal letter. Back home, as the son reads aloud of his father's ability to 'breathe freely finally', the soundtrack is filled with a lively Caribbean music.
The inclusion and universal appeal of all the techniques and themes detailed above, in the new- and mixed-gen cinema of Malayalam, of course, is not at all accidental. It was inevitable.
"A new civilization is emerging in our lives… It brings with it new family styles, changed ways of working, loving, and living, a new economy, new political conflicts, and beyond all this an altered consciousness as well… The emergent civilization writes a new code of behaviour for us." (Toffler 1980,9-10)[4]
The radical shift came about in India in the early 90s. It started with the opening up of the economy to the rest of the world, followed by the introduction of foreign satellite channels and the rapid advancement in digital technology, and culminated with the arrival of the internet. Things were destined to never be the same after this. The old world started cracking up. The traditional extended family system gave way to the nuclear family. The focal point of progress and of importance shifted from that of the smallest unit of society to that of the individual. And information and money power, in addition to causing the erosion of values, effectively destroyed the necessity for fear, subjugation, and sufferance.
Rakesh Omprakash Mehra's super-hit 2006 film-within-a-film about the freedom struggle is probably the earliest prototype in Indian films. It shows these changes. "Hindi cinema uses family stories as national allegories by using available symbols. For example, the mother representing the sacred nation… As motifs in cinema, the parent is now reconstituted as an obstruction to the aspirations of youth—perhaps first hinted at by Rang De Basanti (lit. Colour It Saffron)… The rise of the new economy marks the moment at which children abandoned traditional vocations and followed new paths." (Raghavendra 2014)[5]
Aesthetically, Anurag Kashyap's Dev D (2009), That Girl in Yellow Boots (2010), and Gangs of Wasseypur (2012), and Abhinay Deo's Delhi Belly (English film dubbed and released in Hindi, 2011) are in the same league as the new- and mixed-gen films of Malayalam. But the style did not have many other takers in the cinema of Hindi. Why is this so?
The answer lies perhaps in the economics involved. Hindi films have always enjoyed a sizeable pan-India market share and therefore have had massive production budgets and consequently audiences that grew up expecting lavish sets and costumes and other extravaganzas. A section of the Hindi audience that frequented the multiplexes quite liked this variety. The remaining weren't particularly bothered so long as the rest of the films continued offering them the expensive ambiances and escapist fare to which they were addicted.
In the cinema of Malayalam, the forerunner is perhaps Shyamaprasad's 2009 coming-of-age film, Ritu, "a tremendously sad tale that undertakes a refreshingly tender treatment of diverse themes such as the certainty of transition, the dashing of young fantasies and above all the incessant flow of life. It talks of a generation that has everything laid out on one palm and literally nothing on the other. Juggling between the two, they find themselves pushed down into an emptiness that gradually starts to choke them." (Veyeen 2009)[6] The film was a little ahead of its time.
Year 2011 was the turning point. In the opening days of January, Traffic created a riot at the box office. The excitement was repeated in July of the same year with the release of Chaappa Kurish (shot on a digital-still-photography camera) and Salt n' Pepper. The gripping new format of the trio and the tinkling of the cash registers ensured that the following year would have echoes. Sure enough, 2012 saw a flood of similarly-patterned films, notably, 22 Female Kottayam, Diamond Necklace, Ustad Hotel, Friday, Trivandrum Lodge, and Da Thadiya. A movement was born.
The popular cinema of Malayalam, unlike that of Hindi, showcases reality and has a very small market share. This should explain why a template having a low manufacturing cost and a high market value—and this at a time when overpaid megastars were ruling the roost—was readily lapped up by indie filmmakers.
To extend its audience/chance of profitability, Neram (2013) included a sufficient amount of dialogues in Tamil. The film broke the box office in Kerala as well as in this neighbouring state. Additionally, it grabbed the attention of a Tamil film critic. "Is it too soon to say that we are slowly beginning to say goodbye to the one-size-fits-all film for family audiences? Perhaps yes. But at least, we seem to be opening up to cinematography that's more than just brightly lit master shots—there's texture, grit, and mood in these frames." (Rangan 2013)[7]
But are any attempts being made to forge a new cinematic path?
The character study in films such as Rajeev Ravi's Annayum Rasoolum are accurate and some amount of research is been being done on the history and geography of the locations that they are set in. However, a majority of the new- and mixed-gen filmmakers seem more interested in cheap-thrilling the spectator while mirroring a semi-reality than in attempting to affect any change in society. The protagonists often flaunt their decadence with an exaggerated swagger. I know an affluent young couple who ran out of the hall while one such film was being screened. They found it disgusting, but observed that "the rest of the audience seemed to be thoroughly enjoying themselves."
This brings up the question: what is the intention of making such films? Is it simply to entertain the mass and to be different for the sake of being so? Cinematically, the answer may not be too encouraging.
All these reflections of the evolving milieu along with the desire of intelligent artists to make a quick buck are manifested in the new-and-mixed-gen-cinema-of-Malayalam, which therefore serves as an invaluable document for future reference. The twin subgenres by themselves are not problematic as such, as some of the old timers as well as certain film scholars would like everyone to believe; it is merely symptomatic of the prevailing ethos of a society in decay.
---
References
[1]Venkiteswaran, C.S. 2013. "
Goodbye to the superstar era.
" The Hindu, April 13. [2]del Prado, Danielle. 2013. "
Auteur Study: Quentin Tarantino
." [3]Raj, Dr. Sony Jalarajan and Dr. Swapna Gopinath. 2015. "
Gender construct as a narrative and text: The female protagonist in new-generation Malayalam cinema.
" South Asian Popular Culture 13:1, 65-75. DOI: 10.1080/14746689.2014.1000648. [4]Toffler, Alvin. 1980. The Third Wave. New York: Bantam Books. [5]Raghavendra, M.K. 2014. "
As Indian society changes, so do the morals of its cinema.
" The National. [6]Veyeen. 2009. "
Ritu Review
." [7]Rangan, Baradwaj. 2013. "
Neram: A day in the life.
" The Hindu, May 18.