Amit Khanna
Amit Khanna is a triple National-Award-winning film lyricist-producer. A core member of Dev Anand's production house, he has served as the executive producer of seven Hindi movies under its banner in the 70s and 80s. As a lyricist he has penned over 400 songs. He has co-authored several books including Encyclopædia Britannica's Encyclopedia of Bollywood, and is now documenting the History of Indian Media & Entertainment. He has been named by 'Time', 'Newsweek', 'Hollywood Reporter', and 'Variety' as one of the global leaders of TV and film, and is credited with coining the term "Bollywood".

Christopher Dalton
Christopher Dalton — quintessentially a film critic /essayist /festival advisor — began his journalistic odyssey with The Hindu. He's the editor of Cinematic Illusions & the Journal of Indian Cinema; founder of the Cinema Society of India (Kerala), which screens films; CEO of House of Illusions (Mumbai), a film studio that creates meaningful cinema; chief advisory board member of the Kautik International Film Festival (Uttarakhand); & artistic director of the Chalachitram National Film Festival (Assam). He has served on the music jury of Mahatma Gandhi University & on the film jury of the 67th National Film Awards of India.

Baradwaj Rangan
Baradwaj Rangan is essentially a film critic. He's the author of Conversations with Mani Ratnam and Dispatches From the Wall Corner. And his story on Vikram was listed by The Caravan as one of their "twelve definitive profiles." Additionally, he has written screenplays, works for theatre, and teaches cinema at the Asian College of Journalism, Chennai. He won the National Award for Best Film Critic "for intelligent and reader-friendly reviews of popular cinema with a depth of understanding of the form, a discernible passion for the medium bulwarked consistently by a knowledge of the trends and touchstones of global cinema."

Apurba Sarma
Apurba Sarma is a National Award-winning film critic (Swarna Kamal for Best Book on Cinema; 2002); Sahitya Akademi winning author (for Creative Literature in Assamese; 2002); and recipient of the Assam Valley Literary Award (for Creative Literature; 2015). He was the former editor of Ajir Asom, an Assamese daily published by The Sentinel Group. He is also the founder-president of Xahitya Mancha Asom, a Guwahati-based society of writers and fans of Assamese literature. He served twice (2005 and 2007) on the jury of the National Film Award.

Deepa Gahlot
Deepa Gahlot is a National Award winning film critic, theatre critic, book author, and scriptwriter. She has written several books on cinema, including the biographies of Shammi Kapoor and Shah Rukh Khan; translated plays (by Manav Kaul and Paresh Mokashi) into English; and adapted Paulo Coelho's novel The Alchemist for the stage. Additionally, she has written-directed a few documentary films and radio shows, and has edited the journals of NFDC and WICA. She is presently the head of programming (theatre & film) at the National Center for the Performing Arts (NCPA).

Anil Zankar
Anil Zankar is a recipient of two national awards, one for a film script and the other for a book on cinema. An alumnus of FTII-Pune, he has made 21 short films on social issues and institutions, biopics and corporate themes, and is a film historian with 35 years of experience in film making, teaching and writing. He's the author of Mughal-e-Azam (Harper Collins). He was editor of a magazine, 'Lights Camera Action' published in collaboration with BFI, UK. And has contributed to various academic journals, the Routledge Handbook Of Indian Cinema, and the Encyclopedia of Hindi Cinema (Britannica).

Aseem Chhabra
Aseem Chhabra is the festival director of the New York Indian Film Festival. He presently reviews and writes on Hindi films for Rediff, The Print, and Mumbai Mirror. In the past, he has written for The New York Times, The Boston Globe, The Philadelphia Inquirer, The Courier-Journal, Time Out New York, and the Indian editions of People and Cosmopolitan; and has authored books on Irrfan Khan, Priyanka Chopra, and Shashi Kapoor.

Balaji Vittal
Balaji Vittal is the co-author along with Anirudha Bhattacharjee of four books including bios of father and son SD and RD Burman. He is a columnist for Quint, Scroll, Silhouette, Film Companion, and The Hindu; and is writing a book on Basu Chatterjee. He has served on the jury of the National Film Awards. His RD Burman book has won the National Film Award, and his book titled Gaata Rahe Mera Dil the inaugural MAMI award for writing on cinema.

Yasser Usman
Yasser Usman is the author of books on Guru Dutt, Rajesh Khanna, Sanjay Dutt, and Rekha; director of a documentary series on Sufism; and a founder member of India's premier Iranian Film Club. On the TV front, he formerly created shows for Star News, Channel 7, and Channel V, & presently is a news presenter for ABP News. He is the recipient of 3 NT Awards, a Red Ink Award, an Indian Telly Award, & the Ramnath Goenka Award for Excellence in Journalism.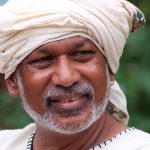 Dnyanesh Moghe
Dnyanesh Moghe is a film critic /academician /director /producer, theatre actor /director, and former committee-member/curator of the Goa Marathi Film Festival (GMFF). His film Digant was nominated at IFFI and MAMI, and played on Doordarshan for 3 years. He has served thrice on the jury of the Kolhapur International Film Festival and twice on the jury of the National Film Awards. Presently, he is on the Mumbai censor board, and is an EC member of the Entertainment Society of Goa (ESG) and the Goa chapter of the Indian Council for Cultural Relations (ICCR, Govt. of India).

Devdutt Trivedi
Devdutt Trivedi lectures on classical film theory at École intuit.lab; and on art history, history of graphic design, and cinema studies, at other institutes. He reviews films for Scroll. And is a film programmer at Osianama. He has trained in art and film criticism approached through philosophy, at the School of the Art Institute of Chicago, where he did his Master of Arts. His thesis, 'Chhand, Cinema and the Theories of Gilles Deleuze', examines the films of Robert Bresson, Jean-Luc Godard and Mani Kaul, and is indicative of his interest in combining philosophical concepts with film praxis.

Rashmi Doraiswamy
Rashmi Doraiswamy is a National Film Award winning film critic, and author/editor/translator of several books on cinema. She received her M. Phil from the Centre for Russian Studies, JNU, for her dissertation, 'A Critique of Mikhail Bakhtin's Theory of Literature in the Context of Contemporary Theories of Literature and the Formalist School of the 20s'. She is currently Professor (Central Asia) at the Academy of International Studies, Jamia Millia Islamia. She was awarded a Certificate of Appreciation by the Tadjik Filmmakers' Union for the active promotion of Tadjik cinema.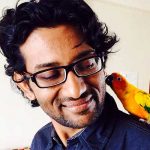 Saumil Gandhi
Saumil Gandhi is an award-winning film critic and a co-founder of the pioneer Indian film reviews site, Upper Stall.

Sreehari Nair
Sreehari Nair reviews contemporary Hindi, Malayalam, and Tamil films for Rediff. Previously, he reviewed for the Huffington Post.

Jayashree Chakravarti
Jayashree Chakravarti writes reviews and retrospective opinion pieces primarily on Hindi and Bangla cinema.
Johnson Thomas
Johnson Thomas reviews books and films for The Free Press Journal and DNA. He has served on the Panorama jury of IFFI.
Batul Mukhtiar
Batul Muktiar, an FTII alumni, is a book and film critic, short story writer, and filmmaker. She has made a film for the Children's Film Society, India (CFSI), and another won the National Film Award for Best Children's Film.

Dipsikha Bhagawati
Dipsikha Bhagawati writes on cinema and literature in a variety of journals and newspapers, and is a Govt. of Assam & British Council teacher holding a PhD on TS Eliot. She is the granddaughter of Uday Chandra Bhagawati, a doyen and one of the pioneers of the erstwhile NE traveling drama troupes.

Amborish Roychoudhury
Amborish Roychoudhury is the winner of the 2019 National Film Award for the Best Book on Cinema, namely, 'In A Cult of Their Own: Bollywood Beyond Box Office'. He is presently writing the authorised biography of Raj Khosla. Additionally, he writes for First Post.

Cris
Cris started her journalistic life as a features writer for the Kerala edition of the Deccan Chronicle, giving up her previous profession, Engineering. She presently reviews films, interviews people, and writes predominantly on film and social issues, for The News Minute.

Shoma A. Chatterji
Shoma A. Chatterji is the author of 24 books, including 12 on cinema. A PhD in Indian cinema history, she has been honoured with the Rotary Club Lifetime Achievement Award, Bengal Film Journalists Association's Best Critic Award, Bharat Nirman Award, UNFPA–Laadli Media Special Award, Kalyan Kumar Mitra Award, and 2 National Film Awards.

Vijaykrishnan
Vijayakrishnan is the author of 54 books, including 37 on cinema. Additionally, he has made 35 theatrical /tele /docu films. He is the recipient of the P. Kesavadev Literary Award, and 1 National Film Award and 8 Kerala State Film Awards for Best Books on Cinema. Presently, he's also the Chairman of the Padmarajan Trust.

Vijay Sharma
Vijay Sharma is the author of 25 books, including 10 on cinema. She has written in all leading national Hindi magazines and reviewed books and films for Akashvani radio. A retired Associate Professor of Loyola College of Education, Jamshedpur, she is presently a visiting professor at Central University, and Academic Staff College, and continues to give lectures and write books on cinema.

Babu Subramanian
Babu Subramanian is a film -analyst, -author, and -society-activist; and a co-founder of the iconic quarterly film journal, Deep Focus. He has served on the jury of the Bengalaru International Short Film Festival 2022. He has contributed a chapter on the Kannada filmmaker Prema Karanth in the book "Films Through Women's Eyes: A Study of 17 Women Directors of India."

Utpal Borpujari
Utpal Borpujari is a double National Film Award winner — one as a film critic and another as a filmmaker. His film Isshu bagged 6 Assam State Film Awards. He has also scripted documentaries for the Films Division, the Ministry of External Affairs, and the Govt. Of Odisha. He served 8 times as an IFFI selection committee member and once as the chairman of the jury of the National Film Awards.

Debasis Mukhopadhyay
Debasis Mukhopadhyay is the author of 12 books, a librarian, and a film historian/scholar specialising in the works of Satyajit Ray. He has written a reference book on the master, co-edited a book on Pather Panchali, and worked as an assistant editor of 4 books authored by Ray, who called him a "compendium of my works".

Anirban Lahiri
Anirban Lahiri is a film critic; cinematography teacher; and former executive editor of a magazine, Film Perspectives. Previously, he taught cinematography at the Digital Film Academy, Mumbai University, and Jadavpur University. Presently, he teaches cinematography at the LV Prasad Film Academy.

Darshana Goswami
Darshana Goswami is an assistant professor who did her PhD on Doris Lessing and authored the book 'Tiny Individuals in Doris Lessing's Fiction.' She has also done research projects on Nirupama Borgohain, Mamoni Raisom Goswami, and Amrita Pritam; and edited two books, 'Verve' and 'Cascade.' A regularly contributor to journals and newspapers, she has a deep inclination towards folklore, modern and post-modern fiction, cinema, and gender studies.

Ratnottama Sengupta
Ratnottama Sengupta, daughter of legendary scriptwriter Nabendu Ghosh, is the former arts editor of the Times of India. She's also a film festival -curator/-panelist /-organiser; documentary filmmaker; and the author and editor of several books on cinema and film personalities. She has served on CBBF; the NFDC Script Committee; and the National Film Awards, IFFI, and various other notable international film juries. And is a recipient of the National Film Award for Best Writing on Cinema.

Utpal Datta
Utpal Datta is a National-Award-winning Assamese film critic, author/editor/translator, and Assam State-Award-winning filmmaker. He has also been honored with the 'RAPA for Radio Production', the 'Moonlight Media Award for Cultural Journalism', the 'Jyotirupa Media Award for Film Criticism' and the 'Laadli Media Award for Radio Production'. Additionally, he has served as a jury member for the 'ERA Excellence in Radio Award' and the 'Assam State Film Award'. He is presently the assistant director of AIR-Guwahatit, and the festival director of the Chalachitra National Film Festival.

Bikas Mishra
Bikas Mishra is an award-winning filmmaker, and film journalist. His debut feature 'Chauranga' won the NFDC Incredible India Award in addition to awards at the MAMI and IFFLA. His short film 'Dance of Ganesha had its world premiere at the 16th Busan International Film Festival, and its European premiere at the 41st International Film Festival Rotterdam. He is a recipient of the prestigious Hubert Bals Fund for script development. He is also the publisher of the (now-ceased) online film publication, Dear Cinema. And in 2012, he was invited on the Visionary Jury of Critics Week of the Cannes Film Festival.

Oorvazi Irani
Oorvazi Irani is a film educationist, acting coach, and indie filmmaker who teaches at FTII, and Whistling Woods and heads the film subject at the SVKM JV Parekh International School. She has conducted film workshops and appreciation classes at Mumbai University, the Digital Film Academy, the Institute of Creative Excellence, the Birla Institute of Science and Technology, Prithvi Theatre, Kishore Namit Kapoor Acting Institute, and the Russian Culture Centre. She has written for film journals and textbooks. And has served on the jury of the International Children's Film Festival.

Saibal Chatterjee
Saibal Chatterjee is a National Award winning film critic, author of a book on Gulzar, co-editor of a book on films, and a documentary scriptwriter. He was a staff writer of The Telegraph, The Times of India, and Outlook; the editor of TV World; a consultant to Zee Premiere, and a key member of the editorial board of Encyclopaedia Brittanica's Encyclopaedia of Hindi Cinema. On the film front, he has served on the jury of a variety of international film festivals, and is the festival director of the Pondicherry International Film Festival.

Madhu Eravankara
Madhu Eravankara is a film -maker, -scholar, and –critic, and former HoD of Film Studies at Malayalam University. He is a recipient of the President's Gold Medal, the National Film Award, two State Film Awards, the Film Critics Award, the State Television Award, the International Documentary Film Award, the Greens Award for Environmental films, and the Kozhikodan Award for Best Book on Cinema. He is a member of the Malayalam Cine Technicians Association (MACTA), the founder president of the Documentary & Short Film Producers Association of Kerala (DOSPAK), and a former secretary of FIPRESCI-India.

Shantanu Ray Chaudhuri
Shantanu Ray Chaudhuri is the executive editor at Penguin Random House India; a former publisher and features editor of film magazines 'Lights Camera Action' and 'Cinemaazi', respectively; and an author of 2 books. His writings on cinema appear in The Daily Eye, Silhouette, Outlook India, and Film Companion. Books commissioned and edited by him while he was the executive editor at HarperCollins Publishers India have won National Film Awards for Best Writing on Cinema as well as an award at the Mumbai Film Festival. Additionally, he is the recipient of the Editor of the Year Award instituted by the apex publishing body in India.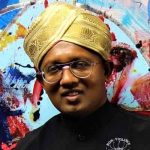 Piyush Roy
Piyush Roy is the winner of a National Film Award (India); and the Sir William Darling Memorial Prize by the University of Edinburgh, the Sue Grant Service Award, and the Silver Award at the Shine! British Council International Student Awards (all UK). He's a former editor of Stardust, advisor of the Global University Students Film Festival (Hong Kong), and festival director of the Edinburgh Festival of Indian Films and Docs.

Tanul Thakur
Tanul Thakur is a National Award wining film critic, and a recipient of the Mumbai Press Club Award for Best Lifestyle and Entertainment Story. He was one of the editors of (the now-ceased) online film publication, Passion For Cinema, "responsible for scrutinizing and selecting write-ups by cinema enthusiasts all over the world to be published on the site, and offering tips to budding authors on improving their writing style". His film reviews /writings on cinema have appeared in a variety of publications ranging from Yahoo! India, Man's World, and GQ to First Post and The Wire.

Theodore Baskaran
Theodore Baskaran is a Tamil film historian, winner of the National Film Award for Best Book on Cinema, and former member of the Advisory Board of the National Film Archive. He has worked as a researcher in the Tamil Nadu State Archives; been on the jury of the National Film Awards; taught film studies and served as a Hughes Visiting Scholar at the University of Michigan; and lectured on cinema at Princeton University, The Australian National University, and the University of Chicago.

Anirudha Bhattacharjee
Anirudha Bhattacharjee is the co-author of four books including bios of father and son SD and RD Burman. He is a film/music quizzer, a musician, and a columnist for Quint and Scroll. Previously, he had film columns in The Statesman and Analalok, Calcutta. He has served on the jury of the National Film Awards. His RD Burman book has won the National Film Award, and his book titled Gaata Rahe Mera Dil the inaugural MAMI award for writing on cinema.

CS Venkiteswaran
CS Venkiteswaran is a professor, film critic and documentary filmmaker. He's the recipient of three National Film Awards—Best Film Critic, Best Book on Cinema (Special Mention), and Best Arts/Cultural Film; and three Kerala State film awards—Best Article on Cinema, Best Book on Cinema, and Best Documentary. He curates for various film festivals, and is also the artistic director of the SiGNS Film Festival.

Jai Arjun Singh
Jai Arjun Singh writes extensively on film in a variety of publications, such as The Hindu, The Indian Express, Film Companion, Tehelka, Outlook, Hindustan Times, Business Standard, Open, DNA, Scroll, First Post, Forbes Life, Vogue, and Elle. He has done a TEDx Talk, conducts online music and film appreciation classes, and is the author of 3 books on cinema, including one on Hrishikesh Mukherjee that won the Best Book Award at MAMI
past members, who are no more with us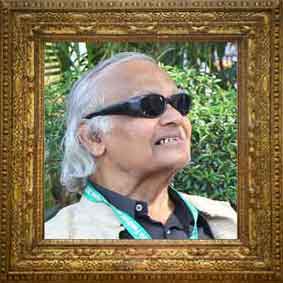 Late PK Nair
Pune
PK Nair was the founder of the National Film Archive of India (NFAI), and one of the pioneers behind the setting up of the International Film Festival of Kerala (IFFK). A documentary on him won 2 National Film Awards.
Late KNT Sastry
Kota
KNT Sastry won 7 National Film Awards — Best Film Critic, Book Publisher, Film Book Writer, Docu, First Film, Feature Film, & Regional Film. He served on the National Film Awards and 5 times on the IFFI Panorama jury.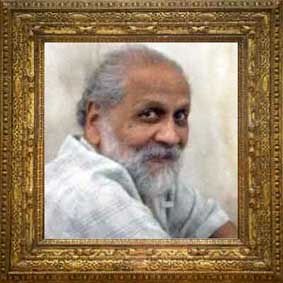 Late Ervell Menezes
Mumbai
Ervell E. Menezes was a film reviewer /journalist at the Indian Express. Post retirement, he wrote a biographical book that "makes journalism a hero; journalism that took up the cause of downtrodden & exposed rackets."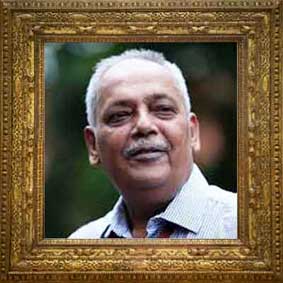 Late Altaf Mazid
Guwahati
Altaf Mazid was a double National Film Award winner — one as a film critic and the other as a documentary filmmaker. He served on the film jury of the Assam State Awards, IFFI, IFFK, Dubai, Moscow, and Cannes.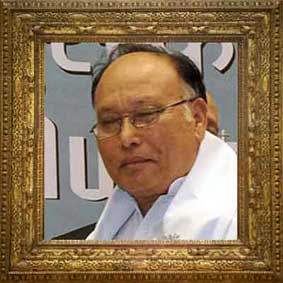 Late RK Bidur Singh
Imphal
RK Bidur was a National and State Award winning film critic, recipient of a Certificate of Honour by the Govt. of Manipur, founder of the Manipur Film Journalist/Critics Association, and festival director of NE Film Festival.