Early Bollywood movies were famous for their idealistic, flawless central characters. Audiences loved them. Classic examples are the simpleton Raju in Raj Kapoor's Jis Desh Me Ganga Behti Hai, the upright Satyapriya Acharya in Hrishikesh Mukherjee's Satyakam, the righteous Bharat in Manoj Kumar's Upkar, and the patient jail warden Adinath in V Shantaram's Do Aankhen Barah Haath.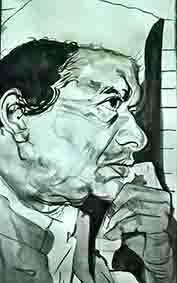 The idealist protagonists, back in those days, always stuck to their principles, and the films appeared honest and real. In Ramesh Sippy's Shakti, we see the dutybound Dilip Kumar refusing to allow the love for his flawed son Vijay to come in the way of discharging his responsibilities. And in Do Aankhen Barah Haath, the jailer doesn't compromise on his virtues and is committed to reform the prisoners, even if it means making sacrifices. Even the pioneer film that ushered in the new age of Bollywood, Rakeysh Omprakash Mehra's Rang De Basanti, exhibits ordinary, listless college students fighting for justice and being inspired by revered freedom fighters, but not before investing a lot of screen time in highlighting their vulnerability and insignificant college banter meant to connect to the audience.
Filmmakers of yore also frequently used a two-character format to balance traits and appeal to all sections of society ⁠— one who favoured idealism, and the other, realism. So, we have Vijay and Ravi in Yash Chopra's Deewar, Ram and Lakhan in Subhash Ghai's Ram Lakhan, and Ramu and Birju in Mehboob Khan's Mother India, and in a different theme, Sunil and Rahul in Yash Chopra's Darr. And in Deewar, the flawed Vijay gets to express his pain and his angst while the idealistic Ravi has no such luxury.
Popular culture however often tweaks itself for acceptance by a changing audience. Thus, over the years, quite a few Bollywood films have rejected the 'all-good' protagonist in favour of a 'grey' and 'getting greyer' protagonist, while retaining the larger construct of the 'good vs evil' theme.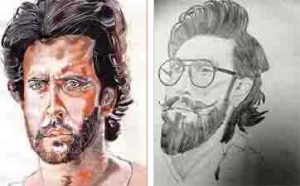 Karan Malhotra's remake of Agneepath saw not one but two well-fleshed-out antagonists in the form of Rishi Kapoor and Sanjay Dutt. Similarly, Sanjay Leela Bhansali's Padmaavat saw Ranveer Singh soar in popularity despite playing a villain. Shahid Kapoor as the flawed titular character in Sandeep Vanga's Kabir Singh was greeted with repulsion by some spectators and cat-whistles by the majority. Rajkumar Hirani's Lage Raho Munnabhai too was probably loved more for the flawed protagonist, a lovable goon.
It is improbable that writers fail to realize that idealistic characters go through their many dilemmas too, and that being virtuous does cause angst too. It is more likely that these days, writers begin their story on the presumption that it is the grey protagonist who steals the show. Perhaps the reason why writers pay more attention to the grey character is that they feel that a multiple-shade personality is less predictable, more entertaining, and connects better with audiences.
While probing the reason for cynicism of audiences would be a subject of psychology and sociology, filmmakers' deliberate choice to flesh out the grey character in greater detail and lend them more screen-time; powerful, distinct dialogues; and multiple layers begs the important question — is this a case of absence of conviction, a sign of the time we inhabit, or compromised filmmaking?
[divider size="1″ margin="0″]
The artworks above are by the author himself. He has done well over 350 portraits of film stars from the early to the present eras.