In an interview during his television days, Sushant Singh Rajput was asked about his favourite book. He sheepishly replied that he wasn't into reading, but if he were to pick one he'd pick his Physics text book, because he didn't understand it at one go, and had to spend a lot of time with it.
Half a decade later, he had launched a Twitter handle exclusively to discuss books with fellow bibliophiles. Most of his recommendations were books on Quantum Mechanics and the nature of existence. He was espousing Nietschze and Einstein to his friends. His Instagram bio read "Photon in a double-slit", referring to a famous experiment about the wave behaviour of light and matter. A lot had changed. As if he was on a different quest than when he started.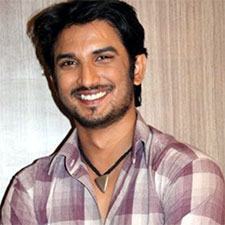 It all probably begun when he was studying engineering.
Sushant was an introvert, and the world doesn't take kindly to introverts. The writer of this piece can say this from personal experience. Introverts are often seen as arrogant and people hate them with a vengeance. One has to adopt a veneer of gregariousness in order to be accepted. It was during his engineering college days that Sushant discovered how acting was a more efficient way for a shy person to communicate, and speak their mind. Naseeruddin Shah has spoken about this on numerous occasions, and so has Irrfan Khan. Acting, especially acting on stage, is a tool for introverts to express themselves.
First Shiamak's dance troupe and then Barry John. Theatre had captured his imagination, relegating academics to the background. Sushant had been bright and perceptive. He had aced almost all the exams he wrote. A great academic career lay ahead. Anyone in their right mind would stay the course, play by the rules. But there was a fork in the road and he chose the road less traveled by. Sushant dropped out of college and plunged into the world of theatre.
Nadira Babbar's theatre group Ekjute became his home and he pranced about on the stage of Prithvi Theatre, squeezing a bit of himself in every performance. He was spotted at one of the plays, and landed a role in Balaji Telefilms' Kis Desh Mein Hai Mera Dil, and then moved on to Pavitra Rishta with his breakout role as Manav. He was Manav and Manav was him. He was finally a star. It was the golden age of soaps and TV stars had a formidable following. Sticking around would mean money, fame and continued success. Another fork in the road—and once again, Sushant chose the untrodden path. At the prime of his TV stardom, he chose to leave it all behind and ship out to UCLA to learn acting.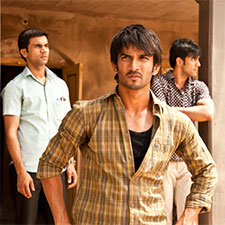 A chance encounter with Mukesh Chhabra swiftly got him to the sets of Kai Po Che. And he worked harder than ever before. Even in a film with Rajkummar Rao who had already worked with the Anurags and Dibakars of the world, a boy from the saas-bahu universe received rave reviews. "He has all the trappings of a star", said Taran Adarsh in his review. Rajeev Masand, for once, agreed: "But it's Sushant Singh Rajput, making his film debut as Ishaan, who it's hard to take your eyes off. The actor has an indescribable presence, and it's clear from his confidence and distinct likability that a star is born". Raja Sen said, "Rajput gives a new meaning to the expression, 'the idealism of the youth'".
Remember Shuddh Desi Romance and PK? They were his second and third movies, respectively. I had to go back to his filmography and verify this because by this time Sushant had seasoned so well that it was inconceivable that he wasn't 8 or 9 films old. It was all the more evident in his fourth, Detective Byomkesh Bakshy. Dibakar Bannerjee was as perfectionist a director as it could possibly get, and going against all conventional wisdom, he had cast a 29 year-old mainstream actor to play a Bengali detective from the 1940s. But Sushant prepped like a maniac. Bannerjee showed him Satyajit Ray's Chiriyakhana (in which Uttam Kumar plays an older Byomkesh)—his b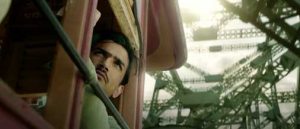 rief was for Sushant to extrapolate from this a young man, unsure of himself, who's destined to grow old into Uttam's version of the character. In the resultant film, Sushant Singh Rajput was a sight for sore eyes. It was like a feral animal had been let loose. He was primal. But this well-crafted gem of a film didn't get the audience it deserved.
He was also being offered Paani with Shekhar Kapur. He was elated. In the company of artists like Dibakar and Shekhar, his mind was expanding. He would befriend Anand Gandhi, the maverick director of Ship of Theseus, who shared his enthusiasm about science and the secrets of the universe.
M.S. Dhoni: The Untold Story is probably Sushant's most widely accepted film. He did play Cricket at school but to play a master cricketer he had to be really good at it. Ex-cricketer Kiran More coached him for months and by the time he was shooting, Sushant Singh Rajput was almost a cricketer himself. He got it to a T, even the iconic Helicopter Shot. The film was a huge success. He received critical acclaim, and won over hardcore Cricket fans as well. This was Sushant Singh Rajput's fifth movie overall. I know it's stupid to compare, but Amitabh Bachchan's fifth movie was Reshma Aur Shera, Dilip Kumar's was Nadiya Ke Paar, and Aamir's fifth was a snake-filled spectacle called Tum Mere Ho.
Sushant Singh Rajput had a powerful telescope—a Meade 14 LX600—in his study, a few feet away from the books on philosophy and quantum mechanics that he consumed so intently. One would imagine that as he enriched his inner world, his distance with the real world around him was growing longer and longer. He was an "outsider" in almost every sense of the term. And I'm not talking about the industry here. We live in a world that scoffs at the word "intellectual". It's almost a bad word, an abuse. Those who think deeply are a tough burden for our society to bear. True talent is so unbearable that we make life unbearable for them. Remember Guru Dutt? Ritwik Ghatak, Sukanta Bhattacharya, Saadat Hassan Manto, the list is long.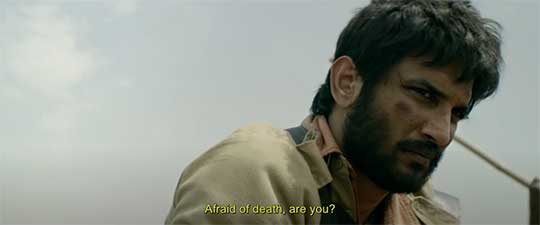 Sonchiriya, Abhishek Chaubey's follow-up to Udta Punjab, was about dacoits of the Chambal ravines in the 1970s. Sushant played Lakhan Singh, a young member of a gang who seemed to have his heart in the right place. It was a fantastic film—gritty, realistic and true to its roots. By his own admission, it was his most "different experience". He, like everyone else in the film, was speaking the dialect of Bundelkhand. His co-star Manoj Bajpayee explained later how relentlessly this fellow actor from Bihar would work on his craft, trying to perfect his gait, his run, his emphasis on words. Manoj also spoke about the books of Quantum Mechanics on Sushant's side table. Sushant carried his telescope to the sets, spent hours gazing at the stars and invited everybody else to join him. He chatted with Manoj on a host of subjects ranging from Astronomy and Astrology to Physics and human conflict. While this childlike curiosity prevailed off camera, Sushant played the dacoit with unparalleled ferocity. But like all his great work, the film didn't get audience support. Nobody saw it.
Nitesh Tiwari was making a campus film after the astronomical success of Dangal. He was looking for an actor who could play a college-going kid and the father of a college-going kid with equal ease. Sushant Singh Rajput seemed to fit the bill perfectly. Chhichhore was warmly received, and became the second film of his, after MS Dhoni, which grossed more than Rs. 200 crores at the box office.
In a career spanning 7 years, Sushant Singh Rajput had 10 releases, of which at least 5 were memorable films. That's a 50% strike rate, a staggering number. Throughout the world, barely a handful of actors will probably be able to meet those standards. Which doesn't essentially mean he was better than all of them. He was a sincere craftsman, and he chose his projects incredibly well.
We Indians are one of the most hospitable peoples on this planet, but we are also capable of great cruelty. Tying crackers on the tails of dogs is a popular pastime of kids in small towns. People use all manner of sticks and twigs to poke at animals in cages. But we reserve the most despicable savagery for our fellow humans.
Two of Shushant's pet projects were Shekhar Kapur's Paani and a space movie called Chanda Mama Door Ke for which he actually trained at NASA. Those projects were considered unviable since Sushant's credibility to shoulder big budget projects was suspect. But before training our guns at Bollywood lobbies and dropping the N bomb at the slightest provocation, it may be important to stop and introspect why we choose the banality of Baaghi 2 and Dhoom 3 over honest, experimental films. And it's this culture of rejecting what's different and off the beaten path that may have had a bigger hand in the ostracization of Sushant Singh Rajput and the likes of him. And in our angry reaction to his death, we are probably unknowingly pushing other Sushants over the edge.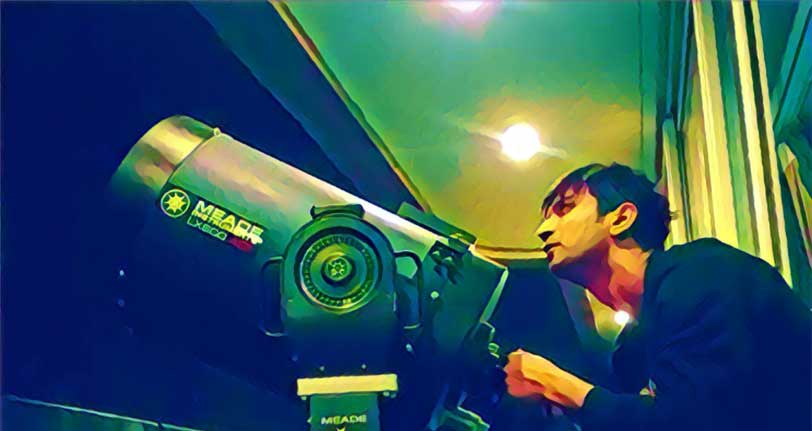 Sushant was being treated for clinical depression, a condition that is unsurprisingly common today. Many amongst us suffer in silence. And there need not be a "reason" for it in the conventional sense. It's crucial to be cognizant of this. If there is one thing we should teach ourselves in the wake of this tragedy, it is this: "Be kind". It will avert plenty of heartburn, and more such tragedies.
Here was a sensitive, erudite and curious man, wise beyond his years. But it's sad that it took his death for the world to realise this. To paraphrase Rabindranath Tagore, "Moriya proman korilo je shey morey nai" ("He proved by dying that he did not die").