Throughout the history of cinema, the dominant ideology determined the content. It is predominantly capitalistic, male and heterosexual. Likewise, film criticism too established its territory. Malayalam cinema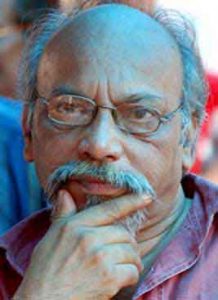 Tracing back to the fifties, film criticism popularised by the trio Cinic, Kozhikodan, and Nadhirsha was mostly engaged with the text, rarely exploring the sub-text, inner dynamics, or political unconscious. In the early eighties, film critics like Dr. T. K. Ramachandran and Chintha Raveendran initiated the ideological film criticism, exposing the nexus of money invested in the films and the content generated. I myself was attracted to this line, which probably evolved as a part of the active film society movement of the period. To have legendary filmmaker John Abraham in the movement fanned the flame. His radical people's movement called Odessa was a real alternative for filmmaking, but unfortunately it found no succession.
The arthouse films could never serve as a real parallel. It had to yield to the power play of state-run machineries, the way mainstream films were, and still are, to private production houses. Radical initiatives with variant perspectives as Dalit, feministic or queer was almost impossible to be materialized. Malayalam cinema could not evade censorship
of capital and power that is devastating.
Old or new, commercial or arthouse, all shared the same ideological fallacy due to this dual censorship. The celebrated "new" is not new enough for me. Though seemingly new at the outset, they are mere modified versions of the old. Illustratively, look at the way it is continuing with explicit anti-women, anti-Dalit content.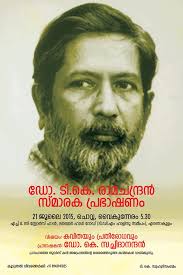 In recent times, a new path seems to be evolving; one that utilizes amazingly low budget productions. Independent cinema, as they are being termed, with hardly any support from the mainstream, are but travelling across boundaries. Dr. Biju, Sanal Kumar Sasidharan, Dr. J. Geetha, Jeeva, the Babu Senan brothers, Pratap Joseph, Sudevan, and Jayan Cherian are a few at the forefront of this movement. Even popular film director Jayaraj falls in this line. These filmmakers have marked their presence in the international film circuit, expanding the horizon of the medium through thematic brilliance and depth.
This is where I find the "new" Malayalam cinema—the real radical, parallel, experimental alternative.
Back to my area of film criticism. In the last 35 years in this career, I have dealt with criticism in many forms, being in charge of the film page of a leading daily newspaper, and later editing the film journal of our publishing house. In my journey, I have noticed a fundamental difference in film criticism since 1991. Globalization marked the change. Earlier it was relatively possible to criticize films. Post-1991, the threat of advertisement ban has made criticism near impossible—ads being a major source of revenue. Capital is becoming more arrogant and intolerant towards criticism in any form.
Film criticism has given way to film promos today. You can see that almost all mainstream media has stopped film criticism per say. Smaller, independently-run magazines attempted a parallel stream, but social media with a bang has taken over. Blogs, Facebook, and Twitter are much ahead with film analysis compared to the print and visual media.
I conclude with the observation that I can spot the New Malayalam cinema in independent filmmakers and social media film critics—of course, not the paid online PR agents. Hopes lie in those who can transcend the challenges enforced by capital and the dominant ideology. This could mark the history of New Malayalam cinema and New Malayalam criticism.