Aparna Sen
Where the bee sucks,
There suck I;
In a cowslip's bell I lie;
There I couch when owls do cry;
On the Bat's back I do fly
After summer merrily.
Merrily , merrily shall I live now,
Under the blossom
That hangs on the bough.
-The Tempest, Act V, Scene I
With all her vivacity and volatility, Aparna Sen can be very challenging as a subject. For it is actually difficult to catch her in a single mood, even while she sits for a discourse on a serious issue. She is always playful, always coming up with a surplus of ideas, and an endless string of 'ands', and almost never for any 'either or'. If at all Aparna Sen can be perceived or defined in a single term, it has to be briskness. [highlight background="#f79126″ color="#ffffff"]With her fleeting gestures, twinkling glances and smiling lips, she hardly ever settles for a single mood. And by the time one tries to catch her mood, the next moment it is replaced by something else, which is constantly passing like the incessantly flowing river into which one cannot step twice.[/highlight] Or, like that eternal stream of moments ceaselessly becoming an 'already'.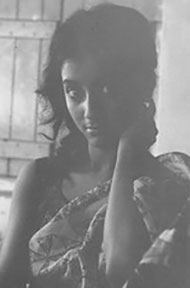 It is for this briskness that she is best embodied by the little squirrel Chorky — her companion in her first screen appearance as the mischievous teenager in Teen Kanya (1961). No wonder. It was Satyajit Ray, the master 'seer', who could feel the exact vibes of that swiftness; indeed, who else could have done that?
But it isn't just in terms of its gushing, linear movement, but also in its bottomless depths that Aparna Sen is exactly like a river; it is a river that is still thirsty and has set out to quench its thirst plunging into its own profundity. This river also comes up with the idea of the beyond, that is, the unseen part of the other bank, which always enchants people. For Aparna Sen isn't simply extraordinarily beautiful, but something way beyond such; she isn't simply outstandingly intelligent, but something way more. In her sharp features and elegant appearance, she literally embodies a classic exquisiteness.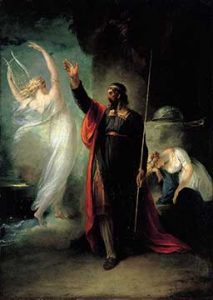 [highlight background="#f79126″ color="#ffffff"]In her multiplicity of roles as the scriptwriter, director and actor, Aparna Sen apparently resembles Prospero, the Duke of Milan, the magician, the creator and controller of events and at the same time, very much a part of those events. But, in essence, she is more akin to Ariel, the spirit of the air.[/highlight] For it is only Ariel, who sayeth 'Before you can say "come" and "go"/ And breathe twice and cry "so so"' in Shakespeare's The Tempest, who can assure us of that quaintness and softness of action.
In spite of all these attributes, she never demands deification, but only simple praise and admiration. This prevents her creations from being incredible or magical. With a perfect combination of subject matter, story and cast, whatever she creates always remains credible, grounded, and all too humane, an approach adopted only by a handful of master creators.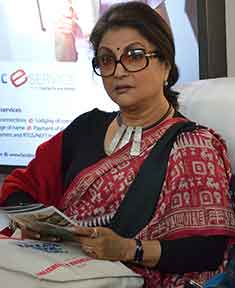 Aparna Sen's portraiture of two claustrophobic middle-aged housewives in Parama (1985) and Paromitar Ek Din (2000), marks this humane approach. Parama's character (played by Rahkhi Gulzar) shows that being human means frailty, desire and failure as much as it means strength, austerity and success. The sudden appearance of Rahul in her life makes her yearn to live life on her own terms, refusing to be no longer assured by the fake domestic security. The film is by no means an attack on domesticity; it is only Parama who feels like stepping out of its monotonous circularity. Unfortunately, she becomes a little too wayward to return and fit into that circle again. Meeting Rahul is like remembering her lost youth. She wistfully tries to compensate for something she could not make the most of. But it is too late for her to realize that, like Rahul, her youth too is gone forever!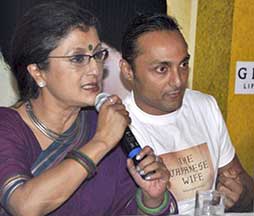 In Paromitar Ek Din, Aparna Sen is in her directorial and performer's best as Sanaka, an unhappy, deprived housewife of a middle class family. She is surrounded all the time by her big joint family, but prefers to isolate herself from its mundane demands, and finds her mental escape in the tiny images of the small frame of the television box. Her mind is always moored in a 'somewhere else' and this she confesses to her daughter-in-law Paromita; she confides to her that if her former lover had asked her even once, she would readily have run away with him, leaving everything behind — her husband, children, everything. Sanaka's reaction over the news of her husband's death and her childlike joy of kite flying are some staple moments that we go back to, over and over again. Or, can we ever forget the dejected Violet Stoneham walking home alone, or lovesick Snehamay writing letters to his beloved far away in Japan? Whether in the overt handling of the theme of communal violence, the subtle politics of everyday life, the hilarity of family drama, or the delicate nuances of female friendship, Aparna Sen is second to none.
[highlight background="#f79126″ color="#ffffff"]Aparna Sen is an example of how a woman can make bold statements about life and living by always remaining warm, tender and empathetic to others, preserving every feminine grace and charm and never ever being rude and aggressive.[/highlight] Her political stand is always very clear and both as a person and a professional she refuses to be presented by someone else's vision. This is the reason why she switched over from acting to scriptwriting and directing. She has her own stories to tell and she tells them so intriguingly, leaving no loose strands to hang clumsily here and there. She is always driven by her own instincts and beliefs and never takes the audience for granted. Even as she turns seventy-five, she still remains the sprightly teenager that she had enacted sixty years before — never trying to surprise her audience with feeble twists, but always answering their pleasure exactly like 'dainty' Ariel, "be't to fly, to swim, to dive into the fire, to ride on the curled clouds."
---
Awards
Aparna Sen is the recipient of the Padma Shri as well as 9 National Film Awards.
Photo credits
Header pic of Aparna Sen on the sets, by Prem Prakash Modi
Aparna Sen at Kolkata by Biswarup Ganguly
Rare pic of Aparna Sen by Benu Banerjee
Aparna Sen at The Japanese Wife press meeting by Bollywood Hungama